During the past week, I've been glued to the news, watching as Shasta County burns in a massive wildfire. The blaze (the Carr fire) doubled overnight to over 50,000 acres and containment was cut in half down to 3 percent—the equivalent of a mere raindrop in an ocean. (As I write this final draft, the numbers have grown significantly. Today's numbers are at 131,000 acres with six people dead and over 1,000 homes destroyed. Amazingly, containment is at 39 percent.)
I haven't mentioned the fire on social media, or my close proximity to it, because I didn't want anyone to think I was trying to promote myself in the wake of such a tragedy. Who knows, maybe I'd sell more books if I used the hashtags and screamed "Hey, look at me!" across the internet, but that's just not me. I'm mentioning it now because, as a writer, I need to get the words typed out in order to try and make sense of it all.
Redding is my city and my heart breaks while I think about the devastation this horrific fire has caused. People are being evacuated left and right and the magnitude of the fire is immense. It's so large and so out of control that it's creating its own weather of high winds and something terrifying called a "firenado."
When people think of Northern California, they probably think of San Francisco. We are even further north of the Bay Area, between Sacramento and the Oregon border.
The North State has been my home for over twenty years. My hubby has lived in Shasta County his whole life. I can't begin to imagine what he's going through, watching as familiar streets and landmarks burn to the ground. We met in Shasta Lake and had our first date in Redding. The restaurant has since changed hands, but we think of it fondly every time we drive by it.
Almost all of my books are set in or around Shasta County. Red Valley, the fictional town I created years ago, encompasses the Shasta Lake, Redding and Red Bluff area. In my books, August Lake is Shasta Lake. It's where Jace McQuaid has a lakefront house in Hot Ice and it's the lakeside town where the entire book Falling Awake is set. August Dam (where some pivotal scenes took place in Home Ice) is Shasta Dam. The Cerise Hotel is the Red Lion Hotel in Redding. Harlequin Hills, where the Bad Boys of Hockey Trilogy is set, is Lake California in Cottonwood. The Red River is the Sacramento River, the Red Valley Mall is Mt. Shasta Mall, August County is Shasta County, and so on and so forth. I've used this spot on the map that I call home as the setting for my books because the possibilities are endless and I love paying homage to this picturesque area.
We have beautiful mountains (Mt. Shasta and Lassen) and lakes (Shasta and Whiskeytown), and I still can't put into words how it feels to see these areas burning, and that so many people's homes have been destroyed.
(The historic Camden House in the Whiskeytown National Recreation District barely survived the fire.)
Earlier, I said that Shasta County is my home. Well, that's not entirely true. It's a lot of peoples' home. The residents and the locations and the landmarks all combined is what makes it feel like a home.
Something this close to home saddens me beyond belief. The news coverage isn't of a far off place on the other side of the country that I've never been to before. These are streets that I've driven down and places I've made memories at.
The air here is thick and stinky with smoke and there's a layer of ash covering my car. But those are inconsequential things compared to what others are going through. The evacuation shelters are at capacity, firefighting crews are exhausted and people are missing. No one here has ever seen anything like it. Reading the words "fire vortex" in your local newspaper is enough to make bile rise up in your throat.
Everything can be taken away from you in the blink of an eye. I guess that's why it's so important to check your priorities and not put so much value into material things. People, experiences, memories are worth more than the objects you can hold in your hands and fill your house up with. Taking things and people for granted comes easy and we're all guilty of it.
I've had some time to think about the items that are important enough to take with me in case we were evacuated. It isn't much. As long as my hubby and my cat are safe, the furniture and nicknacks and photos from childhood that I was too lazy to scan into the computer and digitize don't really seem all that important. But I suppose it's easy to speculate when you're sitting in the comfort of your own home, miles from the inferno.
Not only does this fire make me sick to my stomach, it also threatens something that we sometimes take for granted. Security. A roof over your head isn't simply shelter, it's a lot of people's sanctuary. A safe place to go when there's craziness happening in your life and out in the world. Hearing about the thousands of homes that have burned down and the deaths that have occurred, shatters that fragile sense of security.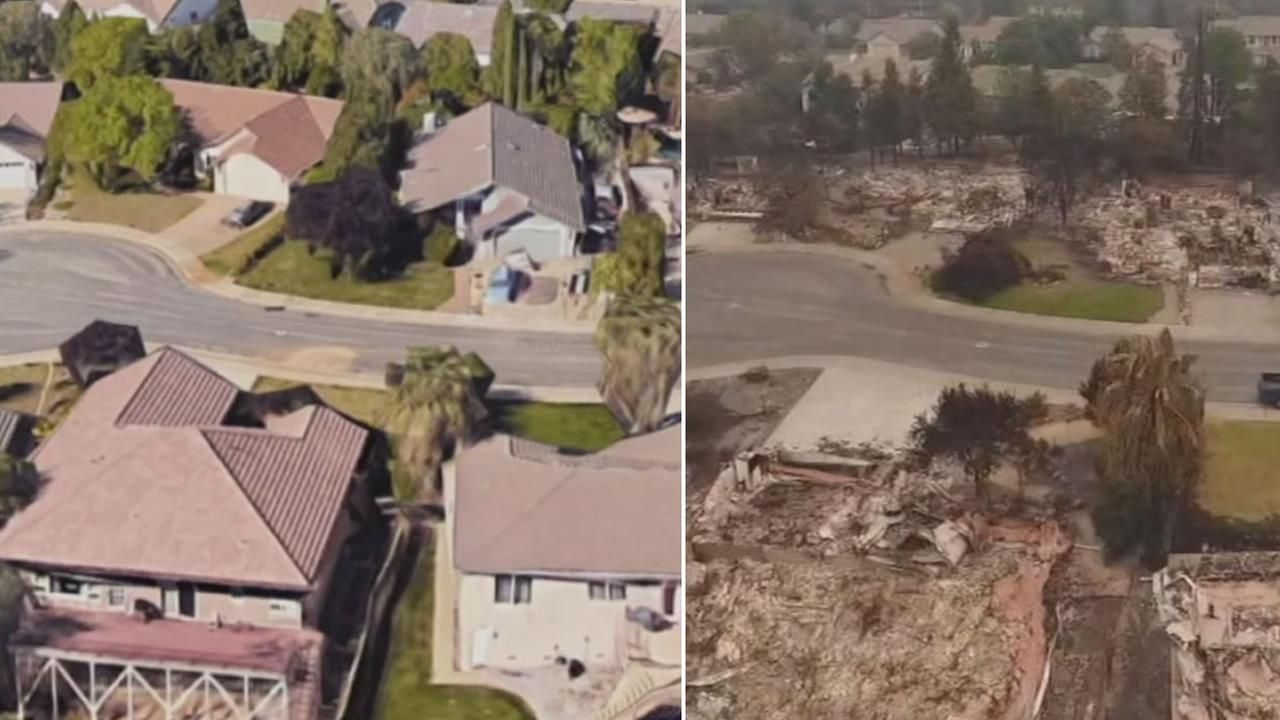 I want everything to stay the same as before this fire ever ignited the first tree branch. I don't want people to be homeless, wildlife to be forced from our area, helpless pets to be scared and confused by the commotion. I don't want to watch people sift through the rubble that was their life, mourn their losses, plan funerals. I want everything to go back to being comfortable and predictable. Because that can't happen now, I'll do the only thing I can and hold onto the people I love and witness yet another community rising up from the ashes and rebuilding their lives.
Whether it's because of a natural disaster or something caused by malicious humans, people always manage to come together and prevail, overcome that which threatens to unravel them. The video of all the stacks of food and blankets donated to the animal shelter that had to be evacuated (the very same one where I adopted my precious cat) is proof of that. We won't lose hope because we are strong when faced with adversity. We mourn, pick up the pieces and we move forward.
For a reminder of happier times, please see my posts on Whiskeytown, Lassen and Lema Ranch over on my birding blog, Wings and Daydreams.
Be safe and live courageously,
Rachelle Vaughn